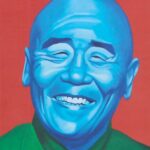 Once in a lifetime, a book comes along that pulls all the strands of social history, migration, world politics and food into a comprehensive, entertaining book that is both enlightening and thoughtful. Have You Eaten Yet? arrives at a perfect time and is more relevant than ever. A must for anyone interested in how politics, culture, family and food merge together to create a most unique global phenomenon.
Ken Hom, OBE, author, chef and BBC-TV presenter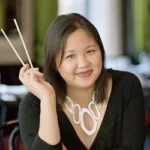 An intimate yet sweeping lens on the Chinese diaspora through the institution of the family-run restaurant all around the world. From the jungles of the Amazon, to the heights of the Himalayas, to tropical islands of the Caribbean, to the fjords of Scandinavia, Kwan explores how, as immigrants, all our stories are all different yet all our stories are the same.
Jennifer 8. Lee, journalist, author of The Fortune Cookie Chronicles and producer of The Search for General Tso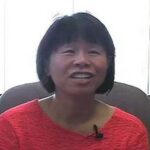 This book is aptly titled. "Have you eaten yet?" is a colloquial Cantonese greeting akin to "You are well?" Just as food is quintessential to Chinese culture, these stories nourish the soul and warm the heart. With a masterful blending of rich textures, contour, and flavours, Kwan takes us on a lively journey of the omnipresent Chinese restaurant capturing the enduring spirit of the Chinese diaspora. I hear their voices jumping off the pages. This is how history should be told!
Dora Nipp, historian, lawyer and CEO of the Multicultural History Society of Ontario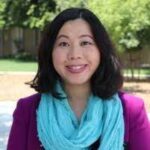 An amazing first-person New Yorker-style global ethnography of quiet emotional intensity that I could not put down. As a Chinese restaurant kid, Kwan's words made me tear up, as he really gets those interstitial moments between local patron and diasporic Chinese restaurant worker. Kwan nails the agony of what it's like to be a part of and apart from China/Chinese people.
Jenny Banh, Asian American studies and anthropology professor, California State University, Fresno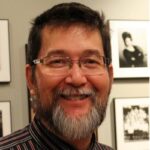 Travel the globe in this fabulous memoir with the author, eating your way from Saskatchewan to Madagascar, and savour the stories, flavours, sounds and culinary adventures of Chinese restaurateurs as he brings you into their kitchens, replete with savoury welcome. Kwan has a unique gift for creating meaningful intimate connections with everyone he meets, for reading their history alongside his own, and honours the restaurant workers with his heartfelt storytelling. All readers will find something here that rings true for them.
Glenn Deer, Asian North American studies and English professor, University of British Columbia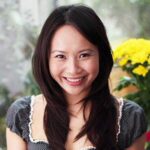 A fantastic and important book. The social history and personal individual stories that Kwan shares brings to life what it means to be a Chinese immigrant navigating life in a foreign land. He highlights the strong sense of identity that so many Chinese immigrants possess, consciously or unconsciously, connecting them to their Chinese heritage, through food, so that no matter how disconnected or displaced, whether in Trinidad, Cuba or Madagascar, one can draw from it, be nourished by it and share it. Kwan brings us closer to understanding our human experience, whether Chinese or non-Chinese, immigrant or non-immigrant, so that we may take away the human stories that ultimately bind, connect, and inspire us all.
Ching He Huang, Emmy-nominated television broadcaster, host of Ching's Amazing Asia and bestselling cookbook author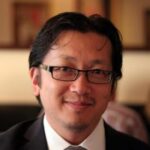 Seeing the world of the Chinese diaspora through the restaurants they created is brilliant. The stories shared are about adaptiveness and resilience, but also about innovation and invention and the creation of new flavours and culinary experiences that have shaped the history of the world. It's not an exaggeration to say that the kinds of restaurants that Kwan describes were the model for small family-run businesses as a portable technology of the Chinese migrant networks that transformed the globe. If who we are is a product of what we eat, then the invention of Chinese restaurants as a worldwide phenomenon that spanned every ocean and continent has shaped all of us.
Henry Yu, history professor, University of British Columbia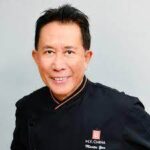 In my many decades of traveling across continents and oceans, I've come across many enclaves of Chinese immigrants. "Have you eaten yet?" is a phrase I hear often in communities populated by those who came from Canton, the province of my family. More than a casual social greeting, the question conveys to me a sense of familiarity, of culture, history, tradition and of home. It took the keen eye of a great storyteller like Kwan to spin all that to a most enjoyable and meaningful book. Have you read the book yet? If not, what are you waiting for?
Martin Yan, host of Yan Can Cook on public television, chef-owner of M.Y. China Restaurant, San Francisco

Kwan was ahead of his time in taking the form of the culinary travel documentary but merging it with a deep sense of community histories and the vast networks of diaspora. Chinese food may be everywhere yet through Kwan's research and storytelling, we realize that in each niche it finds itself, it acquires something unique in its translation.
Oliver Wang, sociology professor, California State University, Long Beach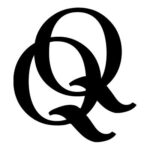 Hong Kong–born publisher and filmmaker Cheuk Kwan explores the Chinese diaspora through one of its most salient hallmarks: food. Around the world, restaurants have served as a foothold, a place of community, and sometimes even a bulwark against cultural assimilation. Personal stories of chefs, servers, and labourers come together in this delicious tour of a truly global yet uniquely Chinese institution.
David Chau, Quill & Quire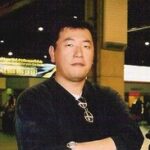 I just finished reading Have You Eaten Yet? and realized how rich, profound and immersive it all is. It is all very familiar to me. I identify with all the people, places and situations in these stories.
Jun Watanabe, fellow traveler, Japan-Malaysia-US-Brazil