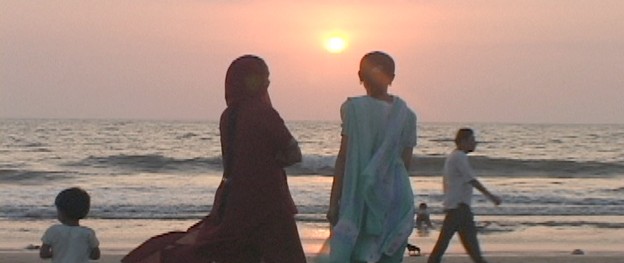 HAVE YOU EATEN YET?
Stories from Chinese Restaurants Around the World
From small-town Saskatchewan to Cape Town, South Africa, family-run Chinese restaurants are global icons of immigration, community and delicious food.
Inspired by his 15-part documentary Chinese Restaurants, film-maker, director, writer, story-teller Cheuk Kwan's Have You Eaten Yet? considers the international Chinese diaspora through the lens of food—creating an intrepid travelogue of grand vistas, adventure and serendipity, charting a living atlas of the global Chinese migration, and revealing the synergies of politics, culture and family.
Family-run Chinese restaurants are cultural outposts of far-flung settlers, bringers of dim sum, Peking duck and creative culinary hybrids like the Madagascar classic soupe chinoise, Chinese restaurants are a microcosm of greater social forces—an insight into time, history and place.
From Africa to South America, the Jade Gardens and Golden Dragons reveal an intricate tangle of social schisms and political movements, offering insight into global changes and diasporic histories, as the world has moved into the 21st century.
Cheuk Kwan, a self-described "card-carrying member of the Chinese diaspora," weaves a global narrative by linking the personal stories of chefs, entrepreneurs, labourers and dreamers who populate Chinese kitchens worldwide. Behind these kitchen doors lies an intriguing paradox which characterizes many of these communities: how Chinese immigrants have resisted—or often been prevented from—complete assimilation into the social fabric of their new homes, maintaining strong senses of cultural identity, while the engine of their economic survival—the Chinese restaurant and its food—has become seamlessly woven into cities all around the world.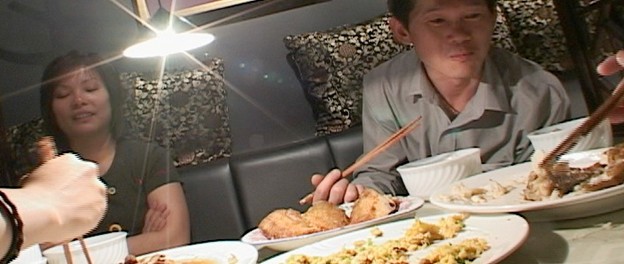 Q & A With Cheuk Kwan
Where did the idea of this book come from?
I crave Chinese food whenever I travel. And inevitably I would find myself eating in a Chinese restaurant, poking my head through the kitchen doors to find out more about the proprietor's backstory. Where did they come from? How did they get here? What is life like in their adopted countries? What about the next generation?
So you went around the world in search of Chinese restaurants…
It was a four-year odeyssey to explore the lives of Chinese restaurant owners and their families. I went to fifteen countries, from the Amazon to the Arctic, looking for stories from the Chinese diaspora through the lens of Chinese food.
There's a Chinese saying: "Journeying to the sky's edge with a wok." Family-run Chinese restaurants are global icons of immigration, community and good food. And running a restaurant is the easiest path for new Chinese immigrants to integrate into the host society. It's a unique trade where no other nationalities can compete, and it provides work for new arrivals, whether legal or illegal, helping them get on their feet.
Chinese food has become a global phenomenon…
Chinese restaurants can be found in every corner of the world. The cuisine has morphed and hybridized—becoming Jamaican, Peruvian, Indian and what have you. To quote a restaurateur in Kolkata, India, "We adapt to new environment, not the other way around."
There's a Chinese café in every small town across the Canadian Prairies. In my very first chapter, I feature a man called Noisy Jim who ran the New Outlook Cafe in Outlook, Saskatchewan for forty years. Everybody in town wanted him to run for mayor.
Any interesting stories you can share with us?
Every single one of my stories is unique and fascinating. There are heartbreaking stories of family separation because of racist Chinese exclusion acts; and of young boys making solo journeys across the ocean as "paper sons" to join their adopted fathers, or to meet birth fathers they never knew.
Then there are stories of escape and fleeing one's homelands: the Muslim Chinese family in Istanbul who fled communism over the Himalayas; the Christian family from Vietnam who seek refuge as "boat people" in Israel; and the couple in Brazil who swam to freedom in Macau. The will of these people to survive is just amazing.
You visited many "exotic" locales. Which was the most unexpected?
I never knew that there were Chinese people in Madagascar but it turned out that they have been there for five or six generations. And even though they have been thoroughly assimilated and racially mixed, they still retain a lot of the Chinese culture and customs. Soupe chinoise, or wonton soup, is practically a national dish there and Chinese rickshaw is widely used as a means of transportation.
I thought Tromsø, Norway, inside the Arctic Circle, would be boring but the restaurant turned out to be very colourful—like something out of a Hong Kong gangster movie—featuring a foul-mouthed master chef, illegal kitchen workers and a boss who was very likely a mobster in his former life.
Where did you find the best Chinese food?
In Tamatave, Madagascar, of all places. I had the freshest seafood that came straight out of the Indian Ocean cooked by a third-generation Chinese Malagasy woman who had never set foot in Hong Kong or China.
And in São Paulo, Brazil, where the chef-owner was professionally trained—the only I found in my entire travel—he roasted a suckling pig right before my eyes. It was absolutely delicious.
Do you find the Chinese food you were served authentic?
To me, an authentic dish is something that evokes your childhood food memory. Like the Hakka braised pork belly with preserved mustard green that I had in Mauritius, it tasted exactly like what I had growing up in Hong Kong. To Chinese Americans, sweet-and-sour chicken balls and General Tso's chicken, both created in the US, are authentically American Chinese.
You call yourself a card-carrying member of the Chinese diaspora. What does that mean to you?
I consider myself a global citizen. And throughout my travel, I treasure the connectedness that I share with many in the Chinese diaspora. We all seem to be interconnected, in so many degrees, across blurred boundaries of geography, history and politics.
The stories I tell are about people who live in more than one country, speak more than one language, and identify with more than one culture. As a member of the Chinese diaspora who grew up in three cultures and speaking four languages, it is also my own story.
But as disparate as we are, and as many different dialects and languages as we speak, we all share a set of common values: we believe in the importance of family ties, Chinese culture, and education and, most of all, we share an undying love of Chinese food.
Why are the stories you tell still relevant today?
These are stories about resilient and tenacious people who left their homeland in search for safety and security, and a better future. This is just as relevant today as it was during the last century. Just look at Syria and Afghanistan.
And there is also a lot of racism and discrimination that comes with the package. They don't go away easily. Anti-Asian hate flared up while I was writing the book during the pandemic and I felt compelled to deal with that in my epilogue.
What is home to you?
I hate the use the cliché but home is where your heart is. Throughout history, people have migrated, settled, inter-married and became assimilated—as there are no national or cultural boundaries when it comes to love and marriage. Perhaps this is the direction the world should be heading: becoming a place where cultures and races have intermingled so completely that it doesn't matter where one's ancestors are from. What matters is the life we create for ourselves in the place we call home.

Restaurants Featured
New Outlook Cafe – Outlook, Saskatchewan, Canada
Yan Yan Restaurant – Haifa, Israel
Soong's Great Wall – San Fernando, Trinidad and Tobago
Hong Kong Restaurant – Mombasa, Kenya
Chez Manuel – Saint Julien, Mauritius
Golden Dragon – Cape Town, South Africa
Restaurant Le Jade – Tamatave, Madagascar
China Restaurant – Istanbul, Turkey
Lille Buddha – Tromsø, Norway
Lung Kong Association – Havana, Cuba
Restaurante Huang – São Paulo, Brazil
Restaurante Mandarim – Manaus, Brazil
Ling's Pavilion – Mumbai, India
Imperial Garden – Delhi, India
New Embassy Restaurant – Kolkata, India
Hotel Valentino – Darjeeling, India
Casa China – Buenos Aires, Argentina
San Joy Lao – Lima, Peru